Meet the Staff: Matthew
First up in our 'Meet the Staff' series is Sales & Marketing Director, Matthew Spooner.
What do you do at World Group? Based in the Carlisle branch, my role is all about making sure our customer is getting the right access to the right product. I oversee the pricing structures, marketing & advertising, site works co-ordination and all things sales development.
How long have you been at World Group? I first started working here in 2009. I started working in the Production team to gain technical knowledge, then moved into the Despatch team to give me hands on experience in delivering a smooth service to our supply only customers. From here, I moved into the Customer Service team where I worked with Colin on the installation scheduling and ended up in the Sales team.
Tell us an interesting fact about yourself: I am hands down the funniest in the offices.
Favourite Colour? Blue. World Group Blue to be exact!
Any hobbies? I like to think I can play football. I've been leading World Group FC to glory for the last 5 seasons in the Astro Soccer Sixed 7 a-side leagues. My goal scoring tally doesn't do justice to my Messi like ability. Most people say I'm more suited to watching footy - I'm a big Carlisle United fan and my Premier League team of choice is Everton.
Favourite Food? I'm partial to a Nandos... or three!
Get in Touch!

Contact Matthew Direct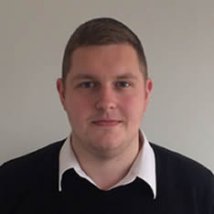 What do you like most about working at World Group? Our team are all incredibly passionate about providing our customers with excellent value for money on a wide range of high quality property improvement solutions. I also get a sense of pride working within my family business and hearing of satisfied customers.
Who is your favourite colleague? It'd be unfair of me to comment. I really enjoy working with a great group of people that never fail to be less funnier than me. I'm really proud of our hard working and highly skilled work force. Working with family has its own challenges, but it is great that I'm able to see my two sisters, Sarah and Nikki, and Dad, Cliff, every day - even if we are at work.
What is your favourite World Group product? I'll have to be boring and say our Composite Doors. We have a brilliant range of coloured doors in a wide range of styles - we even have an online door designer!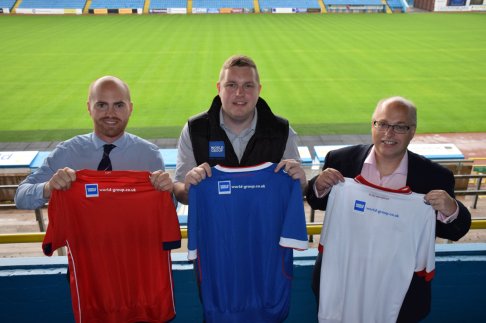 If you weren't at World Group, what would you be doing? Oh without a doubt winning the Premier League with Everton. In reality, I've always had an interest in being a police officer - which explains the obvious side step into Property Improvements...