Windows for Conservation Areas
Secondary Glazing
If you have existing timber windows in a Listed Building or Conservation Area and would rather, or are required to, not remove the existing windows, our Secondary Glazing is a perfect solution for you.
Secondary Glazing in Conservation Areas
By installing a secondary glazing product that fits adjacent to your existing glazing products, we create an extra barrier against the cold and help you retain heat, improve sound insulation and eliminate any draughts that you're experiencing through your current glazing products.
Vertical Sliding Secondary Glazing
If your listed or conservation area property has original vertical sliding sash windows, our vertical sliding secondary glazing may be the best suited product for you. The secondary glazing will be consistent in operation and opening as the existing windows and will not leave you needing an extra eight arms to open the windows and ventilate your home.
The narrow frames offer slim sight lines which are usually unseen from the outside. We can help you design and settle on the best configuration for your secondary glazing, so that it perfectly meets your needs.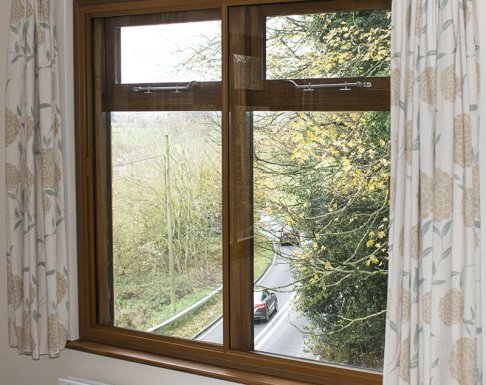 Horizontal Sliding Secondary Glazing
As with our vertical sliding secondary glazing options, our horizontal sliding glazing options are hassle free and offer a practical additional layer of protection against heat loss, sound and the typical British weather. Common in schools and public sector buildings, the horizontal sliding secondary glazing is affordable and efficient.
Still boasting narrow frames and slim sight lines, the only difference you'll notice against the vertical sliding option is the opening function.
Why Use World Group?
We've been trusted for over 35 years by thousands of home owners that want high quality products at great value for money. We admit that we aren't the cheapest, but we don't use cheap handles, hinges or other products that won't work right for you down line. We see your money as our money and invest it in products that will keep working for you for years to come.
Our family business has been built up with using the best joiners, engineers and production technicians available and we pride ourselves in offering high levels of customer service before, during and after the installation.
Casement Windows Secondary Glazing
Casement windows are the most common window style. These comprise of an opening light (the sash) with hinges, a lock and a handle. Timber windows most commonly combine the handle and the lock by using a cockspur handle that locks the window and creates a compression seal when you close the handle.
Available with the same narrow, unobtrusive sight lines, and in a wide number of styles and configurations, our team will be able to advise and plan the perfect layout for your new secondary glazing products.
Secondary Glazing: Gallery