Roofs, Roofline & Gutters
Flat and Nearly Flat Roofs
If you have a flat or nearly flat roof, water can be a problem as there isn't much pitch (slope) to direct the water into the guttering system. We have a range of solutions to combat water getting in and protect your roof.
How can we help?
If your existing flat roof is showing signs of age, water ingress or even visible cracks, adding a membrane beneath a replacement flat roof surface can make sure you keep your valuable possessions and living spaces safe from unwanted moisture.
What is Fibreglass or GRP?
Fibreglass, or GRP (Glass Reinforced Plastic) is a composite material that is made from combining the strength characteristics of glass fibres with the strength of plastic. The flexibility of the product means it can be moulded into many shapes - garage doors, door canopies and some childrens garden playhouses are made with GRP.
Why use a GRP Roof?
If you're creating or replacing a flat roof, dormer window, garage roof or even a balcony covering, GRP can offer you many benefits, as listed below:
- 100% Weatherproof
- Quick Installation
- Complies with Building Regulations
- Long Life Expectancy
- Seamless Coating with no Joints
- UV and Temperature Resistant
- No Maintenance
- Colour Options Available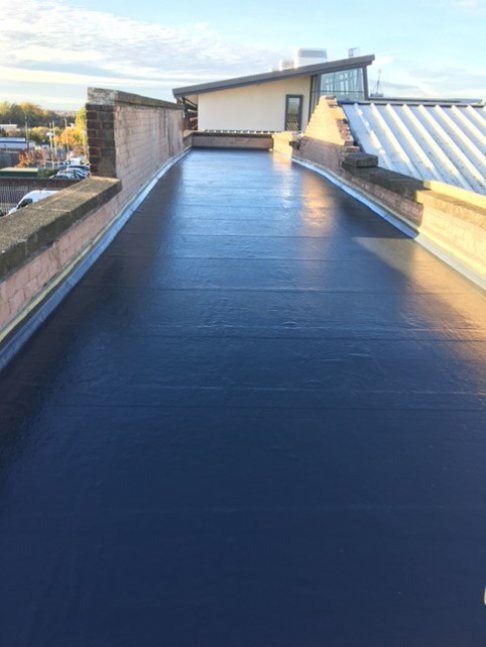 What Happens Next?
If you need advice, a quotation or would simply like to chat through the options in greater detail, get in touch today on 01228 599777.