Gable Ended Conservatories
Fast becoming the most popular conservatory style, the Gable End Conservatory is loved by folk looking to combine using a highly insulated pitched warm roof and filling the room with natural light through the apex triangle frame at the front of the room.
The Gable End itself is great for opening up into the garden with Bi Folding Doors, French Doors or a Mult Slide Patio Door. Alternatively, if you look over the lovely Cumbrian or Southern Scottish green fields you can use the Gable End as a great viewing gallery for hours on end.
Available in a range of colours and constructed form either PVC or Aluminium with the option of dwarf walls, World Group conservatories are proven to provide long lasting reliability. If you are in Cumbria, Northumbria or South West Scotland and looking for a trusted, local company to provide expert guidance and help you choose the most suitable conservatory design for your home, please contact us online or by calling 01228 599 777, we'll be delighted to send one of our sales team and surveyors to conduct a full survey and provide a no obligation proposal.
Conservatory Resource Centre
Our resource centre for conservatories provides answers to some of the many questions you may have. There's also numerous brochures available for you to download and peruse at your leisure.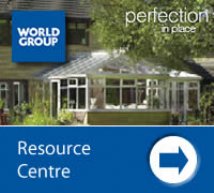 Unique Conservatory Designs
Here at World Group, each conservatory that we design and build is unique to you, our talented design team will consider the style of your home, your lifestyle, budget and the needs of you and your family. Luxurious features like underfloor heating, electric blinds, modern lighting and integrated sound systems can ensure that you benefit from a stylish, flexible and practical space that suits the need of you and your family for many years.
As a flexible living space, your conservatory can accommodate a wide range of options. Colours, frame and door styles, double or triple glazing, dwarf walls or full height glazing are among the many decisions that we can illustrate to ensure that you realise your dream space.
Flexible Gable Options
Some people like to see natural light through their gable frame, others want it brick external and plaster internal to look more like a room than a conservatory.
We can offer both. You'll need a bit more in the way of building work if it's brick into the gable end but the good news is we can take care of that too. Our team are here to take care of the hard work so you can watch the progress with excitement then sit back and enjoy the finished product.
Technical Information - Conservatories
Maximum sizes vary depending on style.
Incorporates 28mm double glazing or unique 44mm triple glazing options.
PVC-u system with colour matched extras.
70mm five chamber design.
Low line gasket system.
J-type single leg glazing bead for easy installation.
Manufactured from recycled materials - including the RCM reinforcing option.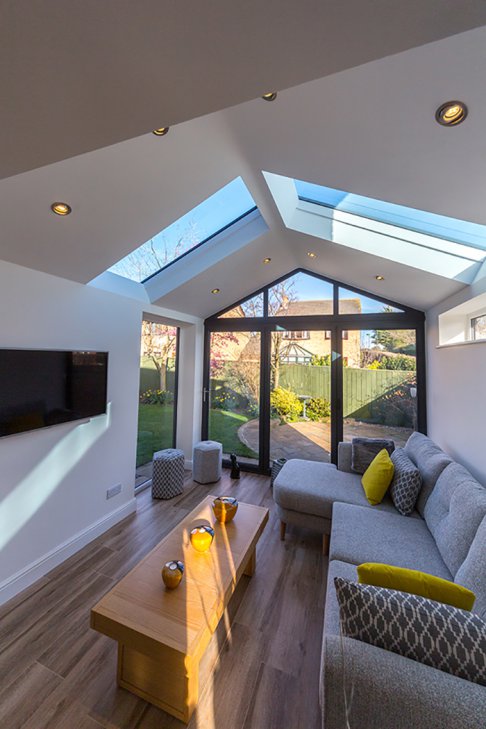 Why choose World Group?
Unrivalled quality from the largest extrusion company in the UK.
Long-life performance, with profile guaranteed for up to 10 years.
Extensive choice of colours and finishes to suit any building.
Unique colour-match promise across our entire range of products.
Systems specifically designed for fast, easy fabrication and fitting.
Nationwide coverage and full support network.
Quality-assured products, fully accredited by the British Board of Agrément (BBA) and British Standards Institute (BSI).
Products designed for security and crime prevention, with approval from the Association of Chief Police Officers' Secured by Design initiative