Gravel and Chippings in Landscaping Designs
At World Group we have an extensive range of decorative gravels and chippings available for use in your garden. These provide you with a versatile, low maintenance and decorative solution for covering garden paths, driveways and plant bedding areas.
By combining our construction experience with our eye for design and detail, we are able to offer quality products, excellent job management and a design to suit every home. All projects large or small are carried out with the desire to add a function or purpose to an outdoor space so that customers can relax and enjoy their investment.
So, when you're planning your next landscaping project, why not consider the benefits of adding chippings and decorative gravels into your garden?
Have a look below in the gallery at some of the more popular options from the range we can offer.
Literature Coming Soon...
Driveways
At World Group, we can also offer you a refreshed driveway. Using block paving, a tarmac topping or loose chippings, we can give the front of your house a facelift or create a more usable parking area.
With a wide range of colours, patterns and features available, give our team a call on 01228 599777 or contact us now!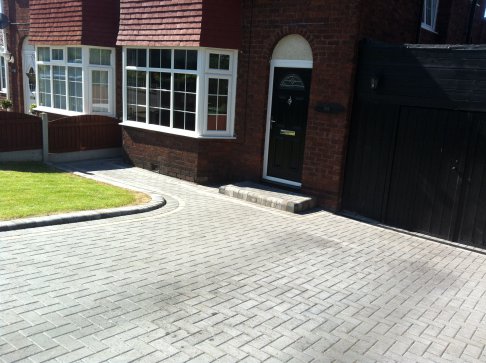 Patios and Flagging
From complete newly created patios, through to replacement flagging and pointing, our landscaping team is here to help.
We can transform your outside area into a useable, stylish outdoor living spaces. Some customers go one step further and add a sun canopy or garden room to enjoy those longer summer evenings in style.
What can we offer?
Wide range of decorative chippings and gravels
Wide range of colour available
Range of chippings and gravel sizes
Samples available upon request
Display case available in our showroom
Block paved driveways
Tarmac topped driveways
Landscaping: Gallery
Browse through our gallery of Landscaping projects and materials to get your creative juices flowing. Design your dream garden space, then contact us to take care of the rest!
Compliment your new patio or landscaped area with a high quality, durable artificial grass.