Attic & Loft Solutions
From full attic conversions through to loft storage, shelving systems, new hatches and floor boarding, we can offer high quality, simple and affordable solutions to make better use of your attic space, without compromising on your insulation.
We have installed bespoke storage solutions, fully designed and crafted in our Carlisle depot across Cumbria. For more information and to arrange your free quotation, take a look through the image gallery below, then use our online contact form.
Insulation
We've also got some handy tips and guides on insulation for roofs, attics & lofts and flat roofs.
Cliff and Colin are our resident construction experts, offering guidance and expertise alongside Matt, Josh and Chris providing pricing.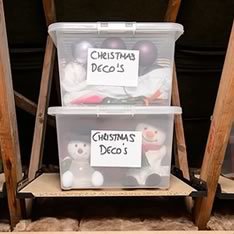 Attic Storage Solutions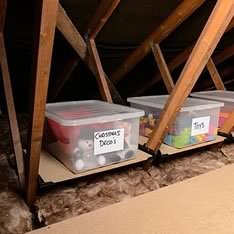 We've got a range of insulated storage solutions to maximise and optimise storage space in your loft, without compromising insulation performance.
Loft Insulation
Find out more about how to correctly install loft insulation and more importantly, understand the benefits of a well insulated roof space.