Sliding Sash Windows and Bi Folding Doors
We were approached by a local businessman who wanted to renovate a property and create a dream home, in the stunning Lockerbie country side.
The aim was simple... Replace the existing Sliding Sash windows with PVC Sliding Sash windows to create a warm, traditional and luxury home. This project spanned over a 12 month period, and the transformation on this one left us especially proud - not all of it is our work, but we're delighted to have been a part of it!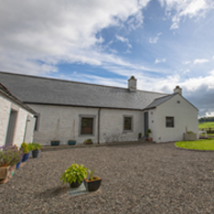 Summary of Project
When our customer called into the Carlisle showrooms after spending a lot of time exploring the website, we could instantly tell that he knew exactly what he wanted. The required finish was not a standard product, and wasn't something we could actually order and we even had to invest in a spray booth!
Once we had secured the order, all materials were ordered, and the parts that required colour matching were put through our spray booth using specialist PVC paint. Once everything was ready, our highly skilled production team began their work. Overall, the production team spent 35 hours working on these frames so that we gave them the care and attention they needed - they are already fiddly products to manufacture, but when you add in custom coloured items, it made it much more intricate.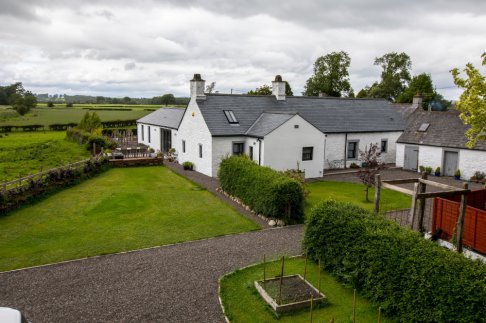 Installation Details
The installation took our experienced team ten days in total, over two phases, for all of the items. We installed 20 windows a mix of Sliding Sash and Casement (some of which were shaped!), Bifold Doors, Composite Doors and French Doors.
The most challenging part of the installation was finishing the products as the house is of stone construction so some of the angles and shapes of the stone meant we had to be super careful.
All in all, it was a lovely project that we are ever so grateful for being part of. Have a look at the gallery to see some of the finished work - we're sure you'll get house envy, just like we all did!