Bathroom Replacement and Refurbishment
There'll come a time when you'll be sitting in the bath, looking at the out of fashion wall tiles, the tired looking grout and you'll decide that your bathroom needs a facelift. World Group can help.
From start to finish we can offer you the support you need, including access to our design and planning service, high quality suites, wall and floor coverings as well as expert installation teams. With access to over 15 bathroom ranges and a unfathomable amount of decorative finishings including tiles, vinyls and paints, when you next need your bathroom replaced, refurbished or renovated - Trust in Quality, Trust in World Group.
To find out more about our bathroom ranges, or to book your free design and quotation appointment, contact our team on 01228 599777 or use our online contact form by clicking the button below.
Bathroom Installations in Cumbria & Dumfriesshire
We are proud to offer our bathroom design and installation services across the whole of Cumbria and Southwest Scotland. Below are some top tips to consider when thinking about your bathroom plans.
Do you want to rearrange or replace like for like? Moving plumbing and electrics can add time and cost to the project. However, it can also help to bring you the dream bathroom you've always wanted.

Do you want to replace the floor and wall coverings? It could be the case that you like the floor and the tiles, but you just fancy a different bathroom suite. Replacement of just the suite can reduce the cost of the project, but may not make you feel like you've got a brand new bathroom.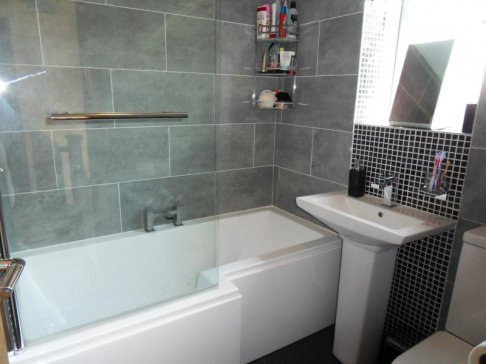 It will be disruptive! Whilst we aim to make all installations as seamless as possible with minimal disruption to customers home life, there will be times when the water and electric supplies will be off so that we can progress the project safely. If you've got relatives or friends that you could stay with for a couple of days, or a holiday booked, it may be worth planning your bathroom project around the same timescales to avoid the mess and disruption.

What will it cost? The average 2-3 bed house bathroom can be replaced for as little as £2500, however if you want to get really fancy with bluetooth speakers, touch screen showers and dimmable mood lighting, this does carry the relevant cost implications. Speak to our team for a more accurate guide price for your bathroom.