UPVC Porches
Your UPVC Porch is in essence small conservatory used to maximise the garden space and take up less inside space whilst still offering warmth, shelter and comfort when you arrive home.
Available with solid roofs, tiled roofs or flat roofs, UPVC Porches are a versatile, stylish and affordable addition to your property. Whether you use it as a boot room, a pet sanctuary or just as a barrier fom the weather and noise, a UPVC Porch can be designed and built to suit your requirements. UPVC Porches are available in a range of colours and constructed from either full PVC frames or a dwarf wall with UPVC Porch side frames. We can also offer Aluminium Porches, Timber Porches or Stone Built Porches.
If you are in Cumbria, Northumbria or South West Scotland and looking for a trusted, local company to provide expert guidance and help you choose the most suitable UPVC Porch design for your home, please contact us online or by calling 01228 599 777, we'll be delighted to send one of our sales team and surveyors to conduct a full survey and provide a no obligation proposal.
Porch Resource Centre
Our resource centre for conservatories and porches provides answers to some of the many questions you may have. There's also numerous brochures available for you to download and peruse at your leisure.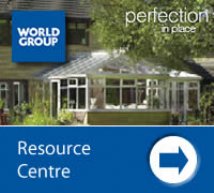 How do you make UPVC Porches?
If you're replacing an existing UPVC Porch, this is a much simpler task (and less messy!). We remove the roof, if that's also being replaced, and then strip down the side frames. Once the new frames are in fixed situ, we can then start to install the new roof.
If the roof isn't being replaced, we will support the roof with high weight loaded acrow props whilst we replace the UPVC Windows and Door.
If the UPVC Porch is a new addition to your home, we need to make a big mess before you can use your UPVC Porch. We'll start by digging out and forming the foundations. We need to make sure these are done properly do that your UPVC Porch will stand the test of time! Then we'll build the dwarf wall if you're having a design that incorporates one. Next we'll install the frames and then finish it off with the roof.
After the shell is designed and installed, we can also take care of the making good and decoration inside with a range of plastering, tiling and electrical services. We will custom design all of our UPVC Porches to your exact specification. We'll put in as many electrical sockets, cat flaps and ceiling lights as you like - we'll even tile or laminate the floor!
Get in touch with us on 01228 599777 to find out how much your UPVC porch will cost. Your expert advice and quotation comes free of charge and carries no obligation!