Trade PVC Doors
Have you always wanted a simple but reliable supplier? Do you want to offer your customer the best in terms of quality, but at a keen price? Look no further.
With a multi chamber profile offering cutting edge thermal improvement, our door ranges are available in both 28mm double glazed and the unique 44mm triple glazed options, both incorporating a warm edge spacer bar to offer your customer reducyion thermal transfer and keep their heat, in their house.
Our fast turnaround and 'home or site' delivery service offers you an fast, efficient and reliable supplier capable of dealing with all of your demands. Our Trade Sales team, Craig and Craig, are here to offer you hands on support - both technical and sales support.
We offer a huge range of colours, with 5 standard, 10 premium and unlimited bespoke colours, our energy efficient, long lasting, low maintenance doors are a great addition to your customers' home.
So, for unrivalled quality at affordable prices, contact Craig Kelly on 01228 829410 or craig.kelly@world-group.co.uk or Craig Bell on 01387 249777 or craig.bell@world-group.co.uk to take advantage of our excellent Trade service!
Why choose World Group as your supplier?
Leading local manufacturer, delivering Maximum Value in style, quality & price.
Our team offer showroom support 6 days a week
Delivery and collection services
Technical support available on site and over the phone
Low line gasket system
Site measures available
Cleaning frames with soapy water occasionally and maybe lubricating hinges, handles and other hardware is usually all that is necessary.
Whatever the colour, tests ensure that it doesn't deteriorate over time. Frames don't rot, rust, corrode, warp or split and have been proven to last upwards of 35 years.
Technical Information
Maximum sizes of 1000mm x 2200mm without fanlights above the door.
Incorporates 28mm double glazing or unique 44mm triple glazing options.
PVC-u system with colour matched extras.
Fully supportive of an aliminium, thermally broken, low threshold.
Five chamber profile design.
Open in and Open out options available.
J-type single leg glazing bead for easy installation.
Manufactured from recycled materials - including the RCM reinforcing option.
Sales Support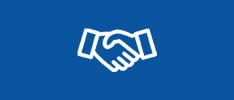 If are you too busy to do the sales pitch! As a World Group Trade Customer you can relax, knowing that can take care of it - Just get in touch
Design Support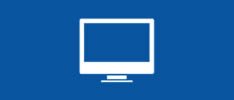 With the support of World Group, choosing and designing the right door(s) at a budget your customers can afford will be a breeze.
Technical Support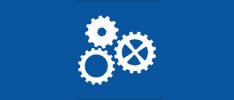 If there's something outside your comfort zone, or if you need little bit of technical guidance, simply get in touch with our dedicated trade support team.
Other Trade Offers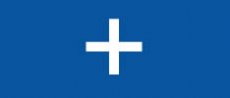 At World Group we know that end to end support is essential - for trade customers we also offer a wide range of doors and conservatory options.