Composite Doors
Composite Doors are one of the industries most popular product at present. You'll probably have fit dozens and be comfortable and confident in selling these to your customer.
However, Does your current supplier offer you a minium of a B rated product? Does your current supplier offer you hundreds of glass options for each door style? More importantly, is your current supplier offering you the best value for money in terms of composite doors?
Available from showrooms in Carlisle and Dumfries our range of Composite Doors offer an ideal solution. With a wide range of styles and colours available, our extensive range makes sure there's something to suit all tastes.
Explore the CustomColour range and find out about all possibilities by clicking here.
Why not let your customer build their perfect door on the door designer, below?
TOP TIP: If they use the 'share' button, they can e-mail their favourite design direct to you for easier pricing, saving you work!
Click here for your special trade customer offers on Composite Doors! Or click here for a full screen version.
Why is the World Group composite door the best?
We're proud to be working alongside DoorCo, the exclusive European exporter of the Capstone Composite Door slab. Unlike others, we understand your needs: Security, Thermal Efficiency and Great Value.
With a highly condensed polyurathene filled core that exceeds PAS24 requirements, we have security covered. The same highly condensed core offers brilliant thermal values making our door up to 8 times warmer than a current wooden door. Our Great Prices, combined with our Great Product, offer you Great Value.
Our door is heavier than any other composite door on the market place which makes it more robust, stronger and means that it feels more like a door to operate. The highly laminated GRP skin makes our door colourfast, weather resistant and helps reduce energy bills.
With 17 standard door styles, upwards of 20 variations and customised door styles available, alongside our infinite colour range and extensive glass range, we're sure we have the right product for your customer!
Colour Swatches

White

Black

Blue

Green

Red

Oak

Rosewood

Chartwell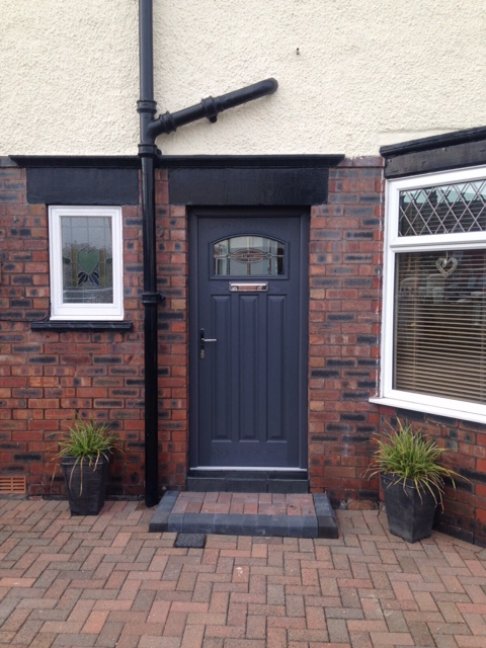 What can World Group offer you?
Fast turnaround
Site delivery
Excellent quality
Competitive prices
Professional sales and aftersales process
Free online door design tools
Online ordering system (coming soon)
Customised enquiry, quote and survey sheets
Unique and customisable door styles
Reliable servce
30 stock colours and infinate RAL colours available
Marketing and Sales support
Technical and Installation support