Windows for Conservation Areas
Living in a conservation area can pose a few hurdles when it comes to property improvement and maintenance, but I'm sure we'd all agree, once you're over the hurdles, the lovely picturesque properties are certainly worth the effort.
Situated in Cumbria, we're well versed with dealing with conservation areas as the Lake District is right on our doorstep. We have a range of options that are available to you to maintain, protect and enhance these properties. Explore the range in greater detail below and decide which is right for your home...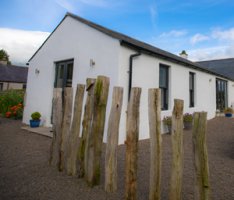 Sliding Sash
When you want to capture the classic looks of sliding windows, without the risks of severe drafts and poor security, a vertical sliding box sash window from World Group provides an ideal solution for your home.
Wooden Windows
They're not quite as energy efficient as PVC windows, but they're bespoke, elegant and stylish. A correctly built World Group Wooden Window really maintains the elegance of your conservation zone or listed property.
Secondary Glazing
You can still add warmth, energy efficiency and extra security without completely replacing your windows. Secondary Glazing is an extra barrier against the outside, without affecting the external appearance of your property.