Door Canopies & Surrounds
Thousands of homes have them, but where do you go when they need replaced? World Group can install a wide range of replacement pvc door canopies and external door surrounds.
Whether you want a double hipped canopy, a pitched tile effect door canopy or just a simple flat roof door canopy, we have a range of stylish, lightweight and affordable products to compliment the entrance to your home.
Available in a range of colours, our canopies and surrounds add a touch of grandeur to your property and will leave your neighbours envious!
Explore the range in the gallery below or speak to us on 01228 599777. Prefer to do things electronically? Use our online contact form to drop us an enquiry.
GRP Door Canopy Facts
Available in a wide range of styles and colours
10 year guarantee
Fast installation time
No internal installation access required
Low maintenance and easy to clean
Available in sizes starting at 1m wide through to 5m
Why use World Group?
With branches in Carlisle and Dumfries, our family owned and managed business really are your local property improvement specialists. Our team of highly skilled, time served installers take pride in their work and don't cut corners to save on time.
Our highly experienced and knowledgable customer service team are on hand to make sure you get the correct product for your home - but more importantly, a product that offers excellent value for money.
Our 10 year guarantee offers peace of mind and allows you to sleep easy knowing that placing your Trust in World Group is also placing your Trust in Quality.
We're now into our 37th year as a company and we've been fortunate enough to work with an extremely friendly and supportive customer base. We don't advertise on TV and radio, we work purely on website enquiries, recommendations and repeat custom.
How much will it cost?
Cost of replacing a canopy or surround really depends on the size and style of canopy that you have, if you're wanting to replace 'like for like', or the canopy you would like to install if you currently don't have one, or are fancying a change.
With prices starting from as little as £875 inc VAT and installation, call us on 01228 599777 today to arrange your free site survey!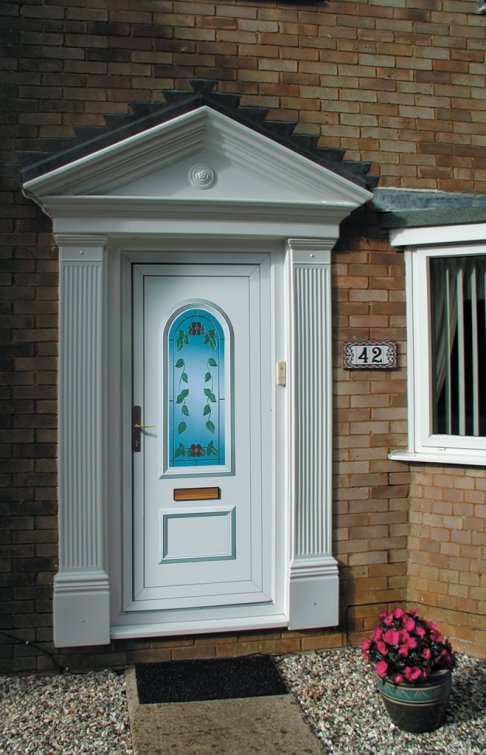 Speak to an Expert
To pick our brains, arrange a free quotation or find out more about our GRP Canopy Range, use the links below or call us on 01228 599777.
If you're looking for a brochure, clicking the picture in the top right corner will open your free electronic copy.
Clarendon Canopy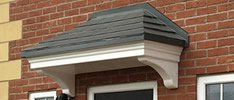 Supplied and installed from as little as £1040 inc VAT
Dorchester Canopy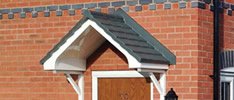 Supplied and installed from as little as £975 inc VAT
Rochester Canopy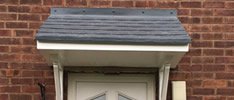 Supplied and installed from as little as £1000 inc VAT
Royale Canopy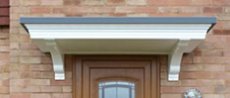 Supplied and installed from as little as £960 inc VAT