Warm Core Bifold Doors, Doors and Windows
Our Warm Core ranges are innovative aluminium folding sliding Bi Folding door system which features a never before conquered design approach which enables us to offer a the long awaited, high performance 'Warm Aluminium'.
Warm Core is a high quality aluminium folding sliding door solution with unrivalled thermal performance to offer homeowners the benefit of comfort - all year round. Alongside the thermal performance, the unique product offers a stylish, practical solution to enhance your home.
Alongside the state of the art Bi Folding door, we're also pleased to welcome our new Warm Core Window and Doors ranges to the market. Following the same design, with the same warm aluminium construction, we can now offer you a warm, secure and capable product that eliminates many common concerns regarding the use of aluminium.
Why Warm Core?
Built around a belief that beauty doesn't have to compromise performance, Warm Core aluminium folding sliding doors were created out of a desire to combine the desirability and durability of aluminium with unparalleled insulation. The orange thermal core - hidden away in the finished product - is key to making Warm Core 25% more thermally efficient than other aluminum systems. The PVC core thermally stabilises the product and reduces cold bridging and heat transfer/loss the aluminium covering trim offers a smooth, sleek appearance.
What can Warm Core Products offer you?
Strong and secure, Warm Core products come with top of the class security built in, backed by a comprehensive 10 year guarantee, reinforced by the ERA Five Star security guarantee! In other words, they're strong, secure but if anything does go wrong, help is available.
The Warm Core Bi Folding doors can open into the room, or out on to the patio and are available in widths up to 6m wide! As many as 7 opening sections (sashes) glide along a custom designed series of tracks while a wealth of colour, style and opening schemes help you choose the perfect warm, secure and elegant Warm Core door for your home. The Warm Core Windows are available in a range of styles and sizes to suit your home.
Warm Core Weather Performance
Triple weather seals on all sash interlocks ensure exceptional weather performance, keeping draughts and wind driven rain outside, keeping you and your family warm and snug! Run through rubber gaskets create continuous weather-seals helping Warm Core to comfortably exceed the requirements of BS6375-1 - the classification for weather tightness on windows and doors.
Warn Core Doors
World Group can currently offer Warm Core French Doors, Warm Core Residential Doors and Warm Core Bi Folding Doors. Ask our team about how these warm aluminium products can benefit you in your home.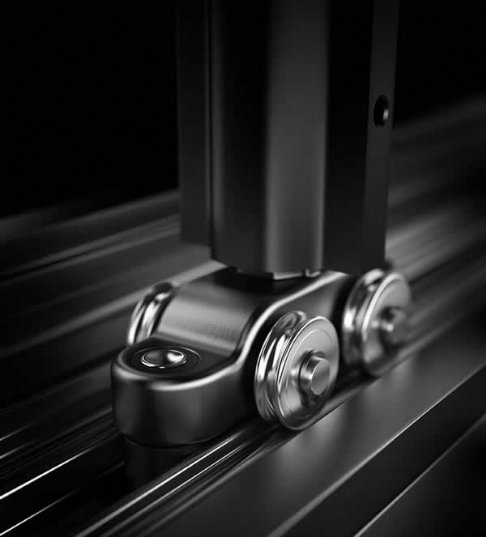 Warm Core Bi Folding Door Technical Data
Max Door Width - 6000mm
Max Door Height - 2400mm
Max Sash Width - 1000mm
Max Load per Sash - 100kg
Frame and Sash Sightline - 129mm
Low Threshold and Sash Sightline - 109mm
Sash to Sash Sightline - 156mm
Warm Core Colour Options
As standard, Warm Core is available in four finishes. With state of the art painting facilities, we are able to offer an unlimited number of painted finish options across the whole Warm Core range.
If you're interested in our wonderful Warm Core products, or would like some more information, speak to Josh, our WarmCore expert on 01228 599777.
Contact Us arrange your free quotation Contact Josh
Triple Glazed Warm Aluminium: Warm Core
Robustly designed to take the weight of Triple Glazed units as standard, Warm Core Triple Glazing offers ultimate thermal performance - at least 75% better than standard Double Glazed aluminium products.
Opting for 44mm Triple Glazing rather than standard 28mm Double Glazing reduces the whole door U-Value rating from 1.4 to 1.0. Triple Glazing is ideal for Warm Core doors installed in exposed locations.
Gallery: Warm Core







Chamfered Door Sash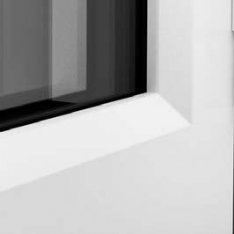 The chamfered sash option is ideal when matching in to a bevelled edge window system
Decorative Door Sash
The decorative sash option will best match in with Ovolo or Sculptured window systems
Pencil Round Door Sash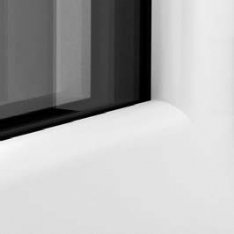 The Pencil Round sash option matches traditional 'Pencil Round' finish timber windows and doors
Square Door Sash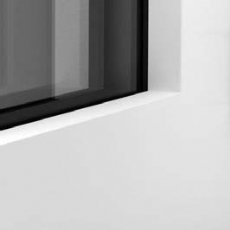 The Square Sash option is best suited to matching aluminium windows and door systems