Double Glazing in Carlisle
Thousands of people a week get replacement double glazing installed into their homes across the UK. WORLD GROUP offer maximum value for money on their range of high performance double glazing.
What is Double Glazing?
Double glazing is as simple as it sounds. Two bits of glass, one with a special coating for enhanced thermal performance, bonded with a warm edge spacer bar, filled with argon gas. Double glazed windows are a standard product in the property improvement industry, however there are alternatives. Some people opt for a Triple Glazed product or sometimes install Secondary Glazing when they're looking at improving the energy efficiency and thermal performance of their property. Be careful, not all window suppliers and manufacturers are as honest as us, some get away with using substandard products and don't always have the customer at the forefront of their thoughts.
How much does Double Glazing cost?
It really depends on the style, amount and size of the windows and doors. A supply only double glazed pvc door could be anywhere from £350 including VAT, supply only, to £1000 including VAT, supply only. The design, style of and furniture on the door in this example would change the cost.

A small bathroom window could cost less than £100, supply only, or a large bay window could cost over £1000. It really does depend on your specific requirements. One thing we can promise you is that all of our double glazed windows and double glazed doors offer maximum value for money.

If you're interested in finding out more about double glazing or getting a double glazing quotation, give us a call on 01228 599777, or use the online contact form and we'll get back to you.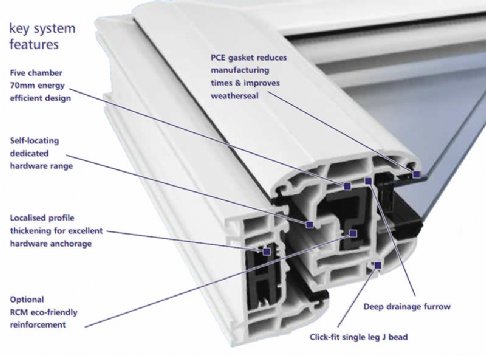 Double Glazing Top Tips!
There are hundreds of different double glazing products across the country. Some are manufactured locally, some are bought in from larger manufacturers, some are even brough in from overseas.

At World Group, we know that making the correct decision is crucial. Replacement Double Glazing should be an investment, not just a purchase. The new Double Glazing products should be working to save you money on your heating bills and add value to your property - whilst also enhancing the appearance! Follow our top tips below to make sure you chose the right product for you:
Who are the company? Do your research and find the right double glazing installer. Are the Certass (or equivalent body) registered?
Do the company you've chosen manufacture their own double glazing products? If they do, they can be more attentive and have more control over the manufcature process which helos keep high quality levels.
What makes their product different from what you currently have? A few questions to keep in mind are:
- How thermally efficient are they? Ask for U-Value reports showing you the figures.
- What low emissivity coating is used on the glass and do they use warm edge spacer bars? This is a coating to reduce heat loss.
- What colour options are available? Ask to see their samples to ensure you make the right choice.
- Do they use subcontractors for installation? Sometimes subcontractors are a bit heavier handed than fully employed installers, this can leave you with a poorer quality installation.
- How long will the installation take? The average installation team will install and finish off 5 average windows a day - to a high standard. If they're quoting a day to fit a house full of windows, they're probably rushing and not taking time!
What do I get for my money? What is the guarantee coverage? Why is their product worth the money you're paying? What can they offer you the customer, as a business, after point of sale and installation?
One final point worth making a note of is that the cheapest price isn't always the best value for money. Usually, if the price seems too good to be true - it is. There are various locks, handles, hinges available in the industry, some are of higher quality than others. Just because one installer is £200, £300 or even £800 (in a larger installation) more expensive than others, don't rule them out straight away - ask them why. If, like us, they use high security locks, and quality key locking handles, they're more than likely investing your money in better quality products at manufacture stage, which in turn will reduce your ongoing maintenance costs, work longer for you and last longer which in turn represent better value for money.
If you would like any more information or guidance on double glazing give our team a call on 01228 599777, we're more than happy to help.
Where can I buy Double Glazed Windows, Doors and Conservatories in Carlisle?
Right here at WORLD GROUP.
We're able to offer you a full range of high performance double glazed casement windows, double glazed tilt and turn windows, double glazed sliding sash windows, double glazed bay windows...the list goes on.

We can also offer double glazed pvc doors as well as double glazed composite doors. Wether you're after a supply only order and would like double glazing installation too, we have the resources at hand to help you make a well informed purchase.
Most people only buy double glazed windows and doors once or twice in their lifetimes, so make sure you understand in brief the ins and outs of what you're buying and what it's doing for you. We've got some handy tips over to the left that will help you start the ball rolling. If you'd like a copy of our 'Homeowners Guide to Windows and Doors', give us a call on 01228 599777 or visit the downloads page.
For more information on where to find us, visit our branches page and find the place closest to home before calling in to see us. Alternatively, request a home visit and we can call out to your property to help guide you through the buying process in more personal terms.
Gallery: Double Glazing









Double Glazing Manufacture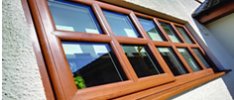 Energy Efficient Glazing
Double Glazing Installation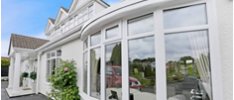 Eco Friendly Double Glazing