World Group Carlisle Branch
With easy vehicular access and ample parking for trade & domestic customers, our extensive sales showroom in Carlisle features a conservatory zone, door zone, roofline zone and garage door zone.
Also incorporated at Carlisle is our head office and key manufacturing facility, from here we can offer technical support, despatch warehouse, recycling centre and trade counter stocking a wide range of hardware, gears and consumables.
Showroom Staff: Matthew Spooner, Josh Ryan, Cliff Spooner, Colin Thursby, Chris Lawson, Andy Broatch.
Be aware - we are currently redeveloping our Carlisle Showroom and relocating it to the front of our building for easier access. Please be pateint with us and be careful when visiting us in the mean time. We'll invite you all for bacon butties and coffee when the new showroom is open.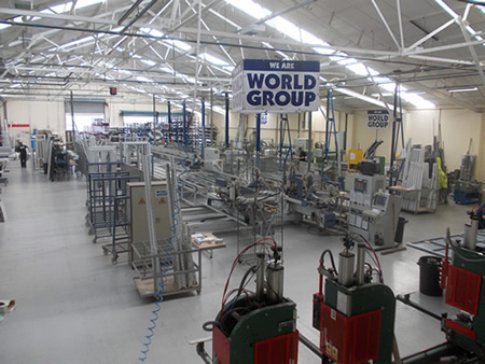 Address
World Group (Carlisle)
Kingdom House
Brunel Way
Durranhill Industrial Estate
Carlisle
Cumbria
CA1 3NQ
Tel: 01228 599 777
Tel: 01228 599 222
Opening Times
Monday - Thursday
08.30 hrs - 17.30 hrs
Friday
08.30 hrs - 15.00 hrs (or later by appointment)
Saturday
By appointment. Some staff do work Saturday to keep up with workload, however, we always recommend making an appointment.
Sun
Closed
Out of hour appointments can be made at the showroom upon request. Bank holidays can change these opening hours.