World Group Dumfries Branch
With easy access and ample parking for trade & domestic customers, our sales showroom and collection depot in Dumfries features a wide range of our PVC products for easy viewing.
Also incorporated at Dumfries, as mentioned above, is a collection depot for our Scottish trade customers who chose to have items delivered to our showroom, rather than to their offices.
Showroom Staff: Josh Ryan, Matthew Spooner, Sean Pattinson, Chris Lawson,
Please note - we have a storage facility for a small amount of frames. If you are a trade customer and want us to hold on to your delivery for longer than a few days, let Sean in Carlisle know and he can take good care of it until you're ready for delivery.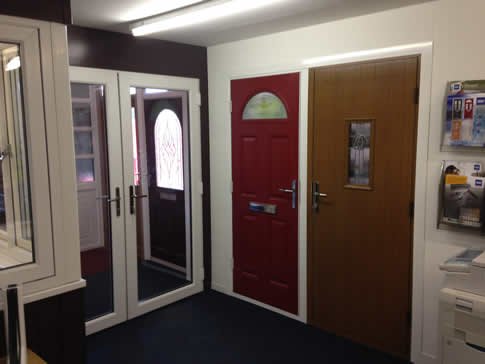 Address
World Group (Dumfries)
Kingdom House
Block 1, Unit 4
Maxwelltown Industrial Estate
Dumfries
DG2 0NW
Tel: 01387 249 777
Fax: 01387 249 222
Opening Times
Monday - Friday
09.00 hrs - 16.30 hrs
Saturday
Closed
Sun
Closed
Out of hour appointments can be made at the showroom upon request Monday - Friday. Public holidays may change these hours.